Every project is unique and requires specific solutions tailored to its needs. AMEC's team of engineers assesses your requirements then recommends one of our broad range of solutions and accredited products, all supplied by our long time partners in Greece, Germany, Italy, France, and elsewhere
Convert sunlight into thermal energy, with Calpak and AMEC.
High quality, great performance, and renewable energy come together in Calpak's new cost-effective technology. Our partner in Greece is one of the pioneers who first introduced Europe to the tremendous benefits of solar renewable energy, back in 1976. Calpack's new technology, still at the forefront today, makes it a global leader in the industry of harnessing sunlight to produce energy.
Ask us about our Calpak products, we're the official resellers.
AMEC's partnership with Calpak supplies you with the best state of the art technology that our Greek partner can offer. Our world certified vertical hot water tanks, imported straight from Europe, are designed for efficiency and durability.
The Mark4 Thermosiphon System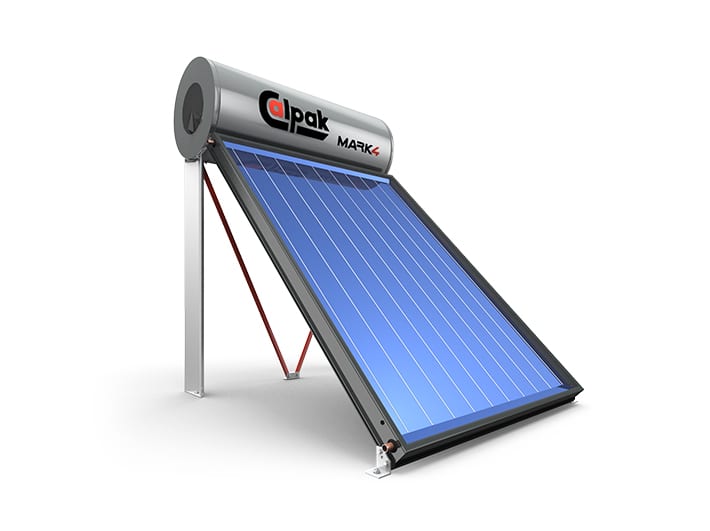 The Mark4's novel design and prism like facade are all about maximum efficiency. Armed with Calpak's reputed durability and sturdiness, the sleek new design guarantees you exceptional cost-efficient performance.
We supply you with the size that matches your needs. Rated at 10 Bars pressure, the enameled tanks are available in volumes of 160L, 200L, and 300L, and are protected with magnesium anodes.
Every tank is equipped with an electric heater and can be fitted with an additional heat exchanger if a boiler connection is required.
The M4 High Selective Collector Panels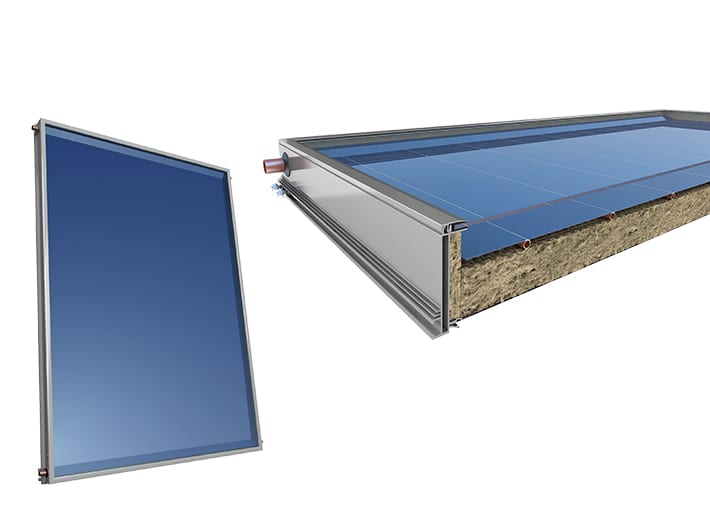 With its double wall frame aluminum profiles that ensure durability and long-life, the M4's flat plate collectors redefine the standards of sturdiness and efficiency.
This solar energy collector panel comprises a high-selective solar absorber welded onto harp-shaped copper tubes.
Rockwool insulation from the back and side, as well as a 3.2 mm tempered glass panel, ensure you make the most out of renewable solar energy. Our engineers will help you choose a size that fits your requirements!
All panels are SolarKeymark and SRCC certified
CL Domestic Hot Water Tanks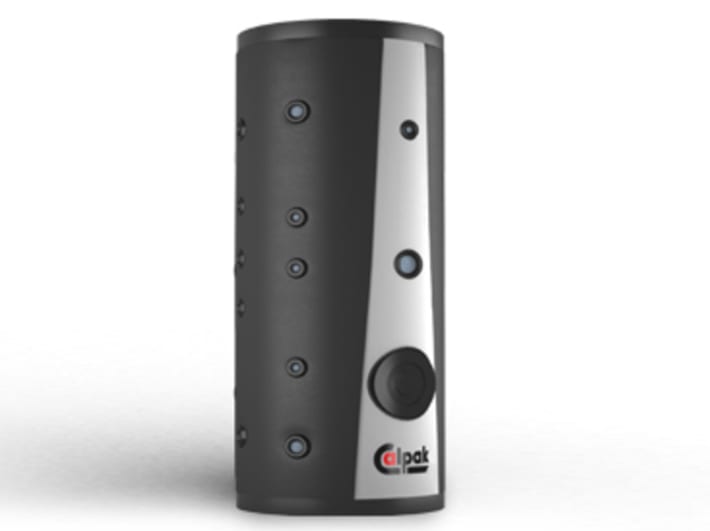 Manufactured according to European and German standards, Calpak's CL domestic hot water tanks are designed to ensure perfect operating conditions at high efficiency, with a long-life expectancy.
With volumes varying from 150L to 9000L, all tanks are enameled and coated with expanded polyurethane insulation. They are equipped with anti-corrosive protection, magnesium anodes, and a lateral flange to allow for easy cleaning.
X-Flow Fresh hot water tank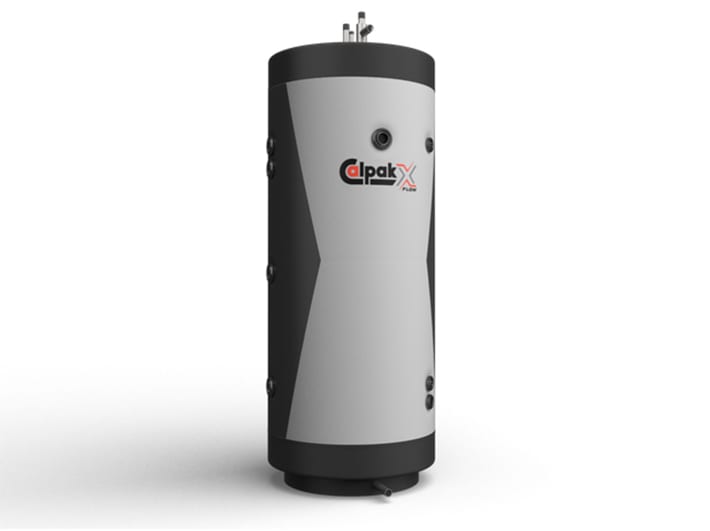 The internationally patented X-FLOW tank, Calpak's unique innovation, was designed to achieve an optimal management of energy, and give you the most, at efficient costs.
This hot water tank ensures 99% efficiency in instant heat conduction, providing fast and cost-effective fresh water heating.
Charged by boilers, heat-pumps, or solar panels, the X-flow water tank transfers heat instantly to your domestic hot water flow, with a temperature difference of only 1 degree.
A more economical operation of your power sources, clean hot water with no accumulation, and lower maintenance costs.